This is a page where I am going to share my book recommendations. I love to read, but don't ever want a story to be ruined if I read a review, so these will be short and sweet.
Anything that makes it to this list I would recommend to you!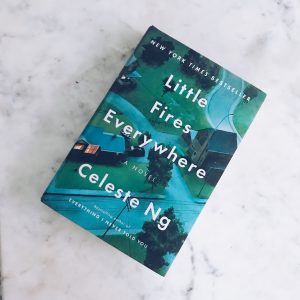 Book: Little Fires Everywhere
Author: Celeste Ng
Mood: Beach read/everyday read
I finished this book very quickly and enjoyed the story of two different families getting entangled in each other's lives. I saw this that this book looks like it will be made into a series starring Reese Witherspoon and Kerry Washington. Source: Town and Country Magazine. I'm hoping for this series to be Big Little Lies good!