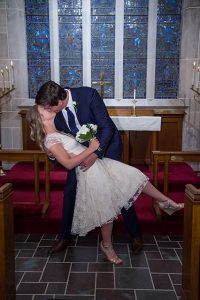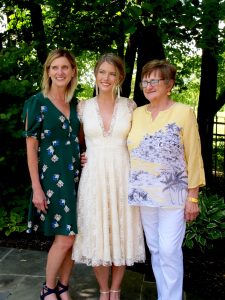 Being a month out from my wedding I thought I would share some of my favorite outfits I have worn for wedding activities. One of my favorite outfits for my wedding was a tea length BHLDN lace dress. I wore this dress to our little wedding ceremony (we were married legally early because of a Visa requirement) and to my bridal shower. It was so elegant and everything I imagined.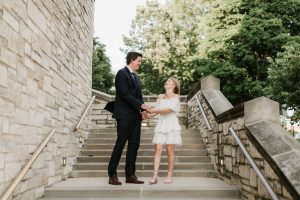 Another favorite outfit of mine was from our engagement party and again in our engagement photos. I bought the dress from Anthropologie and sadly it is no longer available. I love that the dress was so comfortable and really unique. I loved pairing it with these Steve Madden block heels for the engagement photos.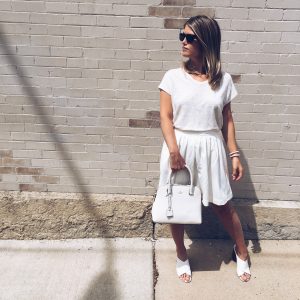 The day we had our small ceremony we had such a great time going to lunch and enjoying the day as a couple. I wanted a cute white outfit for the day and I was able to use a shirt and skirt I already had in my wardrobe. The one thing I added (and loved SO much) are these white Cole Haan mules. They are so comfortable and just the right height. They are also an amazing price for the brand. One last item that is wedding related that I have been using SO MUCH lately is my white Kate Spade bag. My mom got it for me as a gift to have all through all of the wedding events and it has been so very useful in pairing with outfits.
After our wedding I will share my outfits from the rehearsal dinner and day of the wedding as well. I also have worked with some amazing Etsy shops and cannot wait to share the products!