Lately I have been trying some new beauty products and wanted to share my favorites. These are now worked into my daily routine and I recommend all of them for anyone looking to change up or try new products.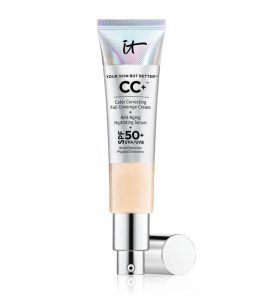 Photo: ItCosmetics.com
The first is the It Cosmetics CC cream, I am loving this light coverage for everyday wear to work. If you haven't tried this brand yet for beauty it is great, especially this CC cream.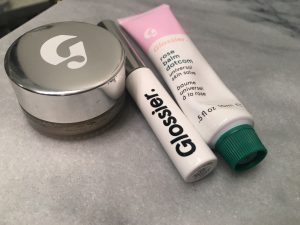 My next brand that I am loving right now is Glossier. Even though I have had multiple friends recommended multiple Glossier products to me I still didnt feel comfortable ordering a product that I didn't get to see and touch in person first. I am so glad I finally ordered these three products: Balm Dotcom in Cherry, Stretch Concealor, and Boy Brow. All three of these products work really well and I know I will be ordering from Glossier again. I really like the color of the Balm and the natural look of Boy Brow. If you want 10% off your first order by clicking here!
Photos: Kiehls.com
The last part of my beauty routine I wanted to share are all the Kiehls products I use. I bought the gift package right after Thanksgiving and I have been loving all of the products in the package, especially the facial cleanser. I cannot find the exact package online, but this one is very similar!