Below are all of my recommendations for visiting San Francisco!
Tourist destinations
Alcatraz– this was a really great experience that is unique to San Francisco. Book tours here: alcatrazcruises.com
Palace of the Fine Arts- just a fun place to stop by and take some amazing photos!
Lombard Street- another place that you can stop by for a few minutes to see the world's most crooked street
Lands End– take a short hike here for incredible views of the Golden Gate Bridge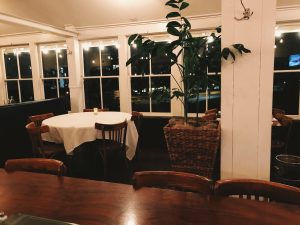 Restaurants
Fog Harbor- amazing seafood and great experience, make a reservation ahead of time if possible!
Scoma's- another place with really good seafood, also make a reservation if you can.
Boudin Bakery- the bread at this place is so good and you can eat at their more casual cafe like downstairs or go upstairs for something more fancy.
Presidio Social Club- This place is so cute and has good food. Very lively atmosphere and such chic decor!
Hotels
I have only been to San Francisco twice but would recommend both hotels that I have stayed at. The first was Hotel Zephyr and was so fun and had a very modern feel. The location is amazing and you can walk to a lot of different places including Fisherman's Wharf. The room was basic, but had everything we needed and the lobby had an amazing game room. The other hotel I stayed at was the Grand Hyatt, which was great. The view from the room was amazing and the room was very nice, my favorite part was the amazing bathroom sink (love hotel decor!). The Grand Hyatt had amazing service and a nice restaurant as well.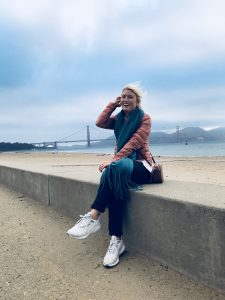 Fashion for traveling to San Francisco
Wanted to also share some fashion picks for when traveling to San Francisco. The weather can be cold even in the summer, which makes packing very hard if you ask me. When the weather can vary based on day I like to pack things that take up little space but can be so useful to stay warm. My favorite is the Ultra Light Down jacket from Uniqlo, it keeps me warm but can be balled up and put in such a small space! Shop my picks below.